The actual Alessandra Rich dress Kate wore is currently sold out. Alessandra Rich has a similar navy polka dot dress that is currently available Shop Link
Clarence House released two family photos the day before Prince Charles celebrated his 70th birthday on November 14th 2018.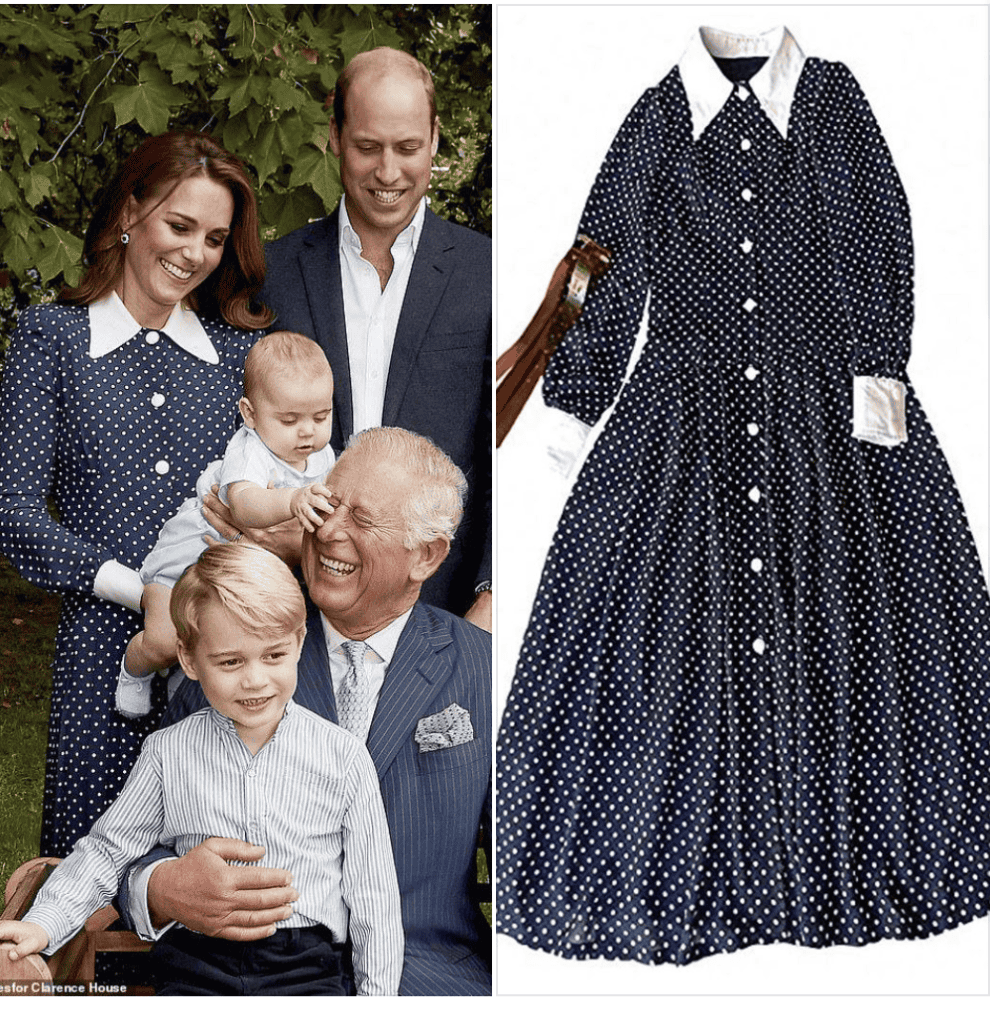 Replikate Kate's polka dot dress style on Amazon HERE
Kate wore a navy polka dot dress by Alessandra Rich for this special family photo shoot.