In February 2019, the Duke and Duchess of Sussex traveled to Morocco.  While in Morocco, the royal couple made a visit to the Royal Federation of Equestrian Sports.
The couple dressed casually, and Meghan wore a J.Crew (men's) Mechanic Field Jacket that she had previously worn in Toronto in 2016.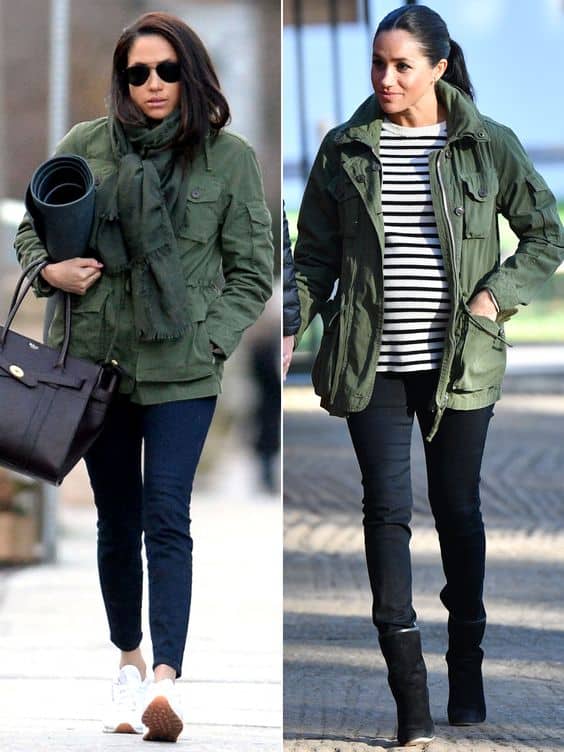 The J.Crew cotton jacket is dyed and has that worn look and constructed to handle all types of weather.  It features a hidden zipper with button closure and a standing collar with a zip-in hood and roomy pockets.
Meghan also wore the J. Crew Field Mechanic jacket for her trip to India in 2017 with World Vision.
The duchess not only wore the jacket for a visit to help schoolgirls paint a beautiful mural and plant a new flower, the latter of which she watered herself as the crowd cheered but she also wore the jacket in the Mumbai airport. Harry and Meghan were newly dating when she made her overseas trip.
Meghan can be seen carrying her J. Crew Field Mechanic jacket through the Mumbai airport along with her Stow travel case. In addition, Meghan opted for the aptly titled Reebok Women's Royal Nylon sneakers which feature a small Unionjack flag.
Shop a  very similar jacket from J. Crew