In July 2016, Good Housekeeping magazine published a feature called "Suits" Star Meghan Markle Shows Off Her Summer Style.  The magazine spread featured Meghan in eight different summer fashion looks.
Meghan wore a Madewell Panama hat a with one of her summer looks.
This affordable (less than $75) hat is a perfect addition to any summer look.  It is great as a fashion statement while protecting the face and hair from unwanted sun exposure.
Madewell is a Canadian company that is nearly a century old. This panama style hat is very popular with  both men and women. It is an old style hat that has never gone out of style.
This iconic hat is that perfect accessory that can be worn all season long.  It is constructed of Toyo straw with a 2 1/2 inch brim.  The hat is available in two sizes S/M and M/L.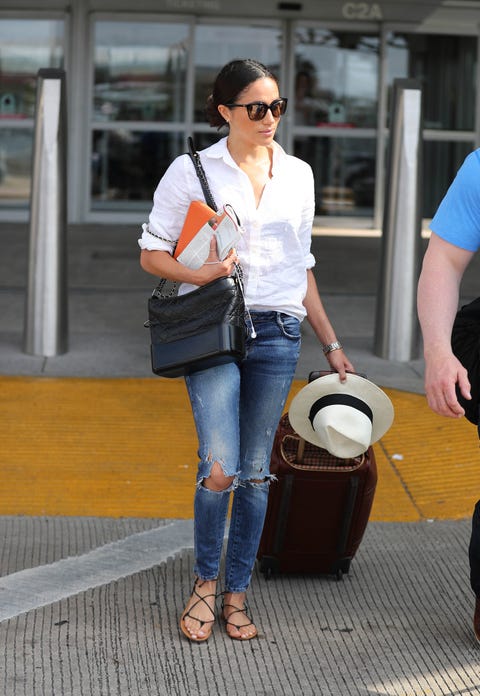 Dress Like a Duchess Picks