The Duchess of Cambridge and the Duchess of Sussex have recently been spotted in face coverings as they venture into the public sphere following quarantine. And as the world grapples with the Covid-19 pandemic–these stylish ladies are creating a new dress code incorporating face masks into their everyday ensembles.
Here are Kate Middleton and Meghan Markle's Favorite Face Masks:
Seesucker Mask
While volunteering at a back to school charity event in Los Angeles, the stateside duchess donned a nautical-minded face mask from a small East Coast boutique. The mom of one wore a striped Royal Jelly Harlem mask with a blue and white seesucker pattern and and an orange lining. Find a similar style HERE
Floral Blue Pepper Mask
The Duchess of Cambridge also selected a blue and white mask for a recent research lab visit at Imperial College. Wearing a reusable cotton face mask with a dainty blue floral print from Amaia — the duchess managed to match her mask and outfit as both had similar shades of blue. Find a similar style from Kate's favorite headband designer HERE
RBG Face Mask
The Duchess of Sussex wore her 'When there are Nine' face mask in homage to Supreme Court Justice Ruth Bader Ginsburg. The mask described as a 'feminist face covering' features white vinyl lettering and is constructed of 100% cotton.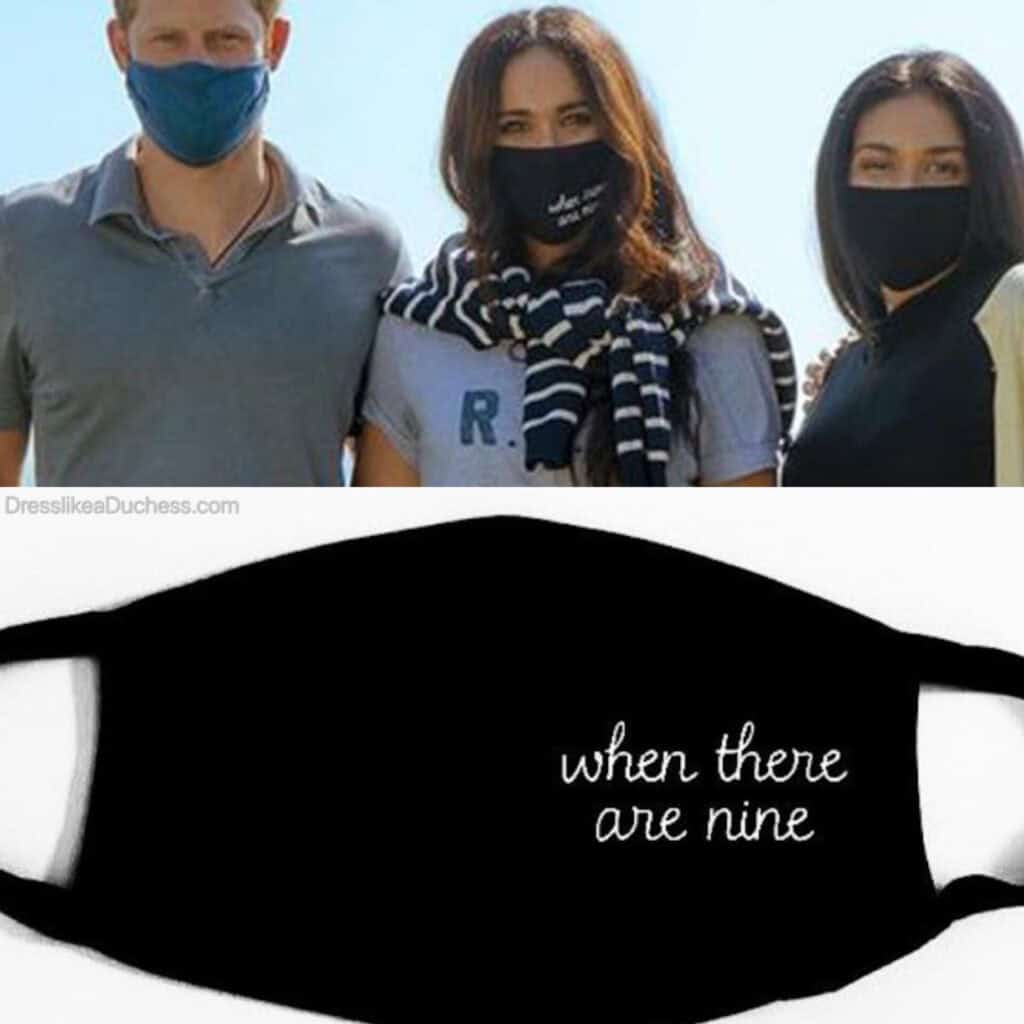 Pepper Print Mask
Kate stepped out in a pink floral face mask for a baby bank visit and opted for the Amaia Kids pink pepper mask. The Liberty floral mask features tiny pink flowers and a TNT filter. Shop similar HERE 
Yellow Pepper Face Mask
At a joint engagement at Waterloo Station with husband Prince William, Kate wore a floral print mask from Amaia Kids. The busy royal selected the yellow pepper style which features pale blue and yellow flowers. Shop similar HERE